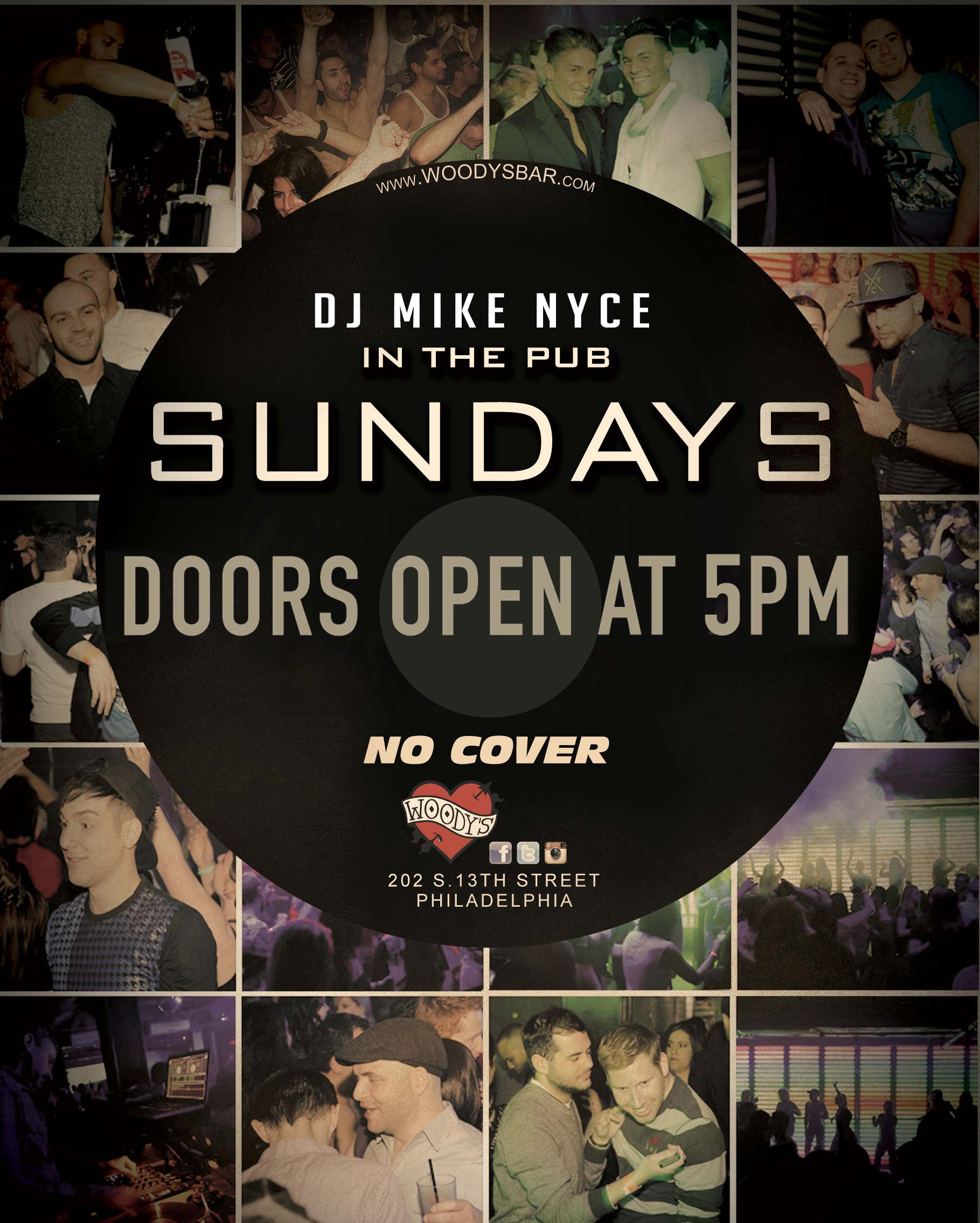 DJ Mike Nyce is no newbie. He's been rocking crowds for 20+ years and he calls Philadelphia his home. His residency with us is a relationship that spans a  decade.
Mike Nyce drops a hot hip-hop vibe and is versatile as a deep-house dj but when the energy in the room is just right, he can switch it to #hiNRG, party tracks and anthems.
Mike Nyce spins dance music videos start at 10PM and there is
NO COVER CHARGE on Sundays* (Does not include special events)
Woody's pub bar offers over 32 beers and ice cold shots on tap,
great company, warm atmosphere and friendly staff.
Doors open at 5PM.